We are Boat Propeller Specialists with more than 18 years in the prop repair and sales business, and we have also been in the precision welding and repair business for more than 40 years.
At Prop Masters, we have established a reputation for high standards in the quality of our work because we are dedicated to precision and perfection that is second to none. Our commitment to customer service and satisfaction is based in our belief that you, just like your equipment, deserve the best care and our attention to detail. Our goal is to get you back on the water so you and your family can enjoy the boating lifestyle. We know from experience and from our many loyal customers that great props usually mean great times on the water.
Prop Masters is located in Airdrie, Alberta Canada. About a 10-minute drive north of Calgary. We offer a full range of propeller sales, repairs, and maintenance services. We can also  repair/replace your boat's skegs and cavitation plates. Give us a call at 403-945-0990 or 1-888-440-PROP (7767) for a free repair estimate or new propeller recommendation. We would love to talk to you. You can also visit our store, or complete the Prop Repair Inquiry form for a repair quote, or the Get a Recommendation form for advice on the right prop.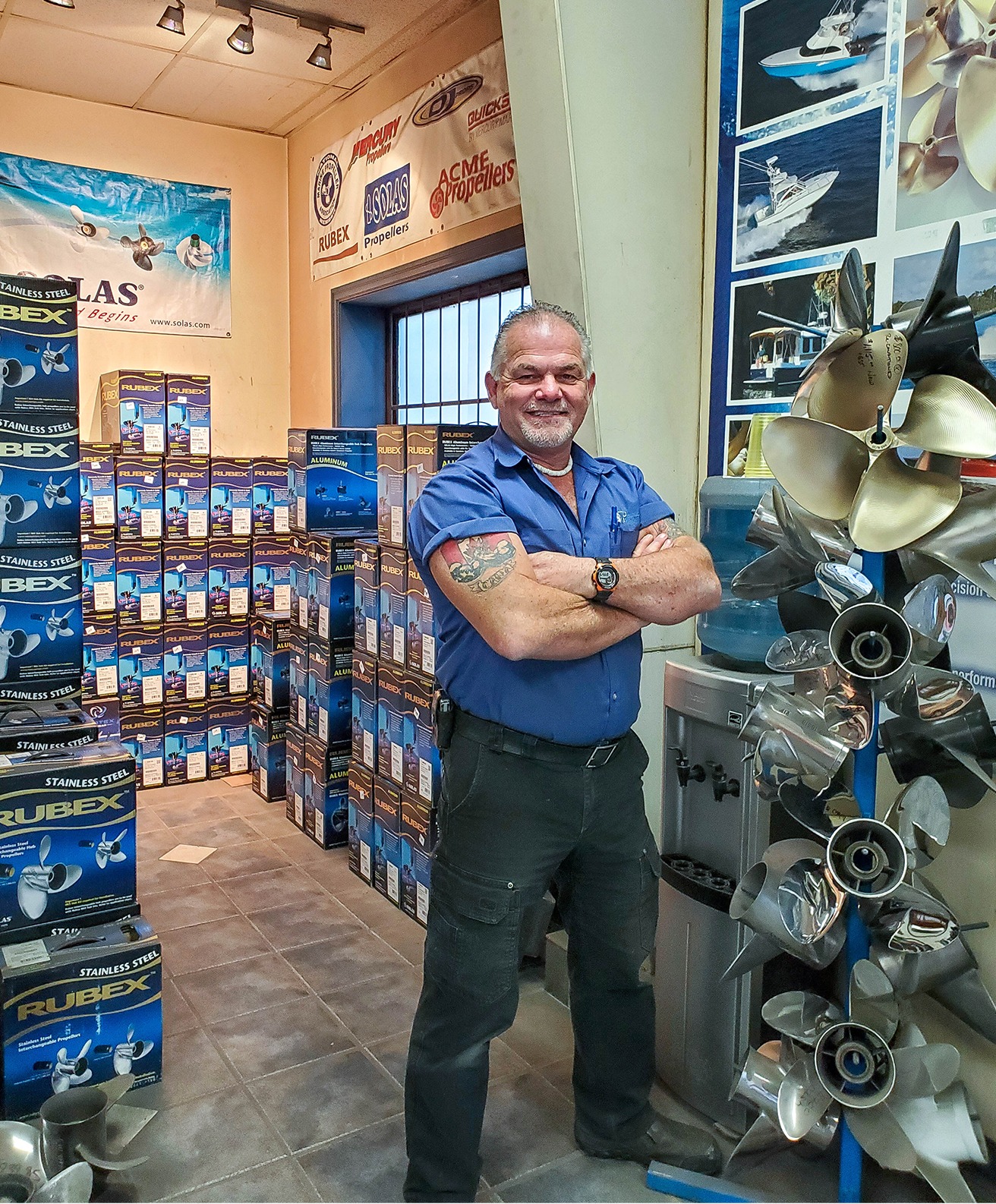 Stew Foster
Founder & The Prop master
Stacey Foster
Partner & Business manager
Stew Foster is currently the past-president of the National Marine Propeller Association and still serves on the Board of the organization. He is also the host of the podcast 'NMPA Prop Talk' where he talks to industry leaders and other prop shop pros about the business and latest in propeller products, tools, repair techniques and more. He's a retired firefighter and multi-time provincial, national and world champion arm wrestler originally from Picton, Ontario, Canada.
Stacey is a multi-time provincial and national arm wrestling champion and is originally from Leduc, Alberta, Canada.  She is the past Treasurer of the Alberta Arm Sport Association. At Prop Masters, she focuses on propeller sizing, inventory control and day-to-day business operations.